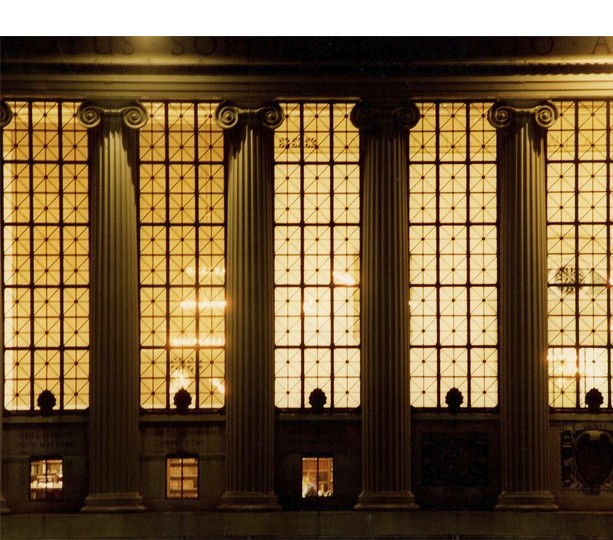 Identity Theft Prevention Program
Identity Theft is a crime in which an individual wrongfully obtains and uses another person's personal data, usually for economic gain, in some way involving deception or fraud.  Identity theft may include various types of personal data such as an individual's Social Security number, bank account or credit card number, medical insurance card number and other valuable identifying data. 
The Identity Theft Prevention Program at Columbia University sets forth the actions which must be taken by the University and by its employees in order to prevent the use of personally identifiable information (PII) at Columbia University to commit Identity Theft.  The program includes a policy, training, committee, and protocols for potential incidents.  
 
What are covered accounts?
Any account the University identifies as posing a reasonably foreseeable risk to students, patients, employees, and relevant third parties or to the safety and soundness of the University from identity theft, including financial, operational, compliance, reputation or litigation risks.
 
Examples of these accounts for the University may include, but are not limited to:
All student accounts or loans administered by the University or by 3rd parties hired by the University to administer such accounts
All accounts established to register new patients at CUMC and Student Health Services
Certain tenant accounts
Certain faculty accounts or loans, and
Certain potential employee information
Certain potential customer information, including credit cardholder data
counts for the University are:
Accounts the University offers or maintains primarily for personal, family, or household purpose that involve or are designed to permit multiple payments or transactions
What are Red Flags?
A Red Flag is defined as a pattern, practice, or specific activity that could indicate a risk of identity theft. 

Examples of Red Flags:
Alerts or notifications from consumer reporting agencies or service providers, such as fraud detection services
Presentation of suspicious documents, such as identification documents which have been forged or altered
Presentation of suspicious personal identifying information, such as a suspicious address change or social security number
Presentation of suspicious personal identifying information, such as a suspicious address change or social security number
Unusual use of or other suspicious activity relating to a Covered Account, such as identification of use of an account in a manner inconsistent with established patterns of activity on the account
Notices from customers, victims of Identity Theft, law enforcement, or other persons regarding Identity Theft in connection with Covered Accounts held by the creditor
If you are a program manager, you are responsible for:
Identifying and familiarizing yourself with examples of "Red Flags" in your area
Designing procedures to detect the Red Flags you've identified
If you are a program manager, you are responsible for the following required actions:
Read and comply with the Identity Theft Prevention Policy
Take the Identity Theft Prevention training
Identify and familiarize yourself with examples of "Red Flags" in your area
Design procedures to detect the Red Flags you've identified
Ensure that new service providers with covered accounts have signed the Service Provider Attestation
Contact procurement if you have a new services provider with covered accounts
 
If you suspect or detect Identity Theft:
Inform your manager/supervisor AND appropriate Program Managers of an incident or suspicion of identity theft immediately
Document any suspicious activity or information that may suggest Identity Theft using the Red Flag Incident Report
Contact the Identity Theft Prevention Team with any questions at [email protected]
Cross References to Related Policies