About Us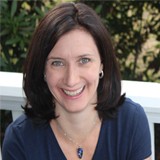 STEPHANIE BARBER 
Compliance Director
Office of University Compliance
Office of the General Counsel

E-mail: [email protected]
Tel: (212) 854-9681
Fax: (212) 854-5844
Stephanie Barber is the Director of University Compliance within Office of the General Counsel. She joined in September 2008 as the Compliance Project Manager for the Office of University Compliance. In that role, Ms. Barber helped design and implement the University's centralized Compliance Program.
She is involved in the management of the University's Compliance Hotline, among numerous other responsibilities. The Compliance Director collaborates with the University Compliance Officer on the strategy, creation and implementation of Columbia's centralized Compliance Program, including the design and development of the program, committees, website, reports, and supporting materials.
Previously, Ms. Barber was a consultant affiliated with the Huron Consulting Group, where she provided consulting services specializing in change and project management to the Office of the Executive Vice President for Research, Office of the Controller, and the Office of the General Counsel at Columbia University. Earlier, she worked for AT&T where she served as a District Manager in AT&T Learning, providing support to various global, small and mid-market sales teams. She has experience and expertise in the fields of change management, project management, organizational effectiveness, training and development, and human resources.
Ms. Barber received her undergraduate degree from SUNY Geneseo, graduating cum laude in 1996 with a B.A. in Psychology and Sociology. She received her M.B.A in Human Resource Management and M.A. in Industrial Psychology in May 2000. In August 2014, she received certification as a Certified Compliance Ethics Professional (CCEP).