About Us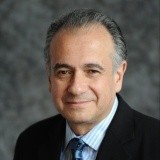 Jeffrey L. Kestler 
Associate General Counsel 
University Compliance Officer
E-mail: [email protected]
Tel: (212) 854-0780
Fax: (212) 854-5839
The Office of University Compliance resides within the Office of the General Counsel. Jeff Kestler, Associate General Counsel serves as the University Compliance Officer.
Mr. Kestler joined the Office of the General Counsel in January 2008 after serving as a Law Vice President at Alcatel-Lucent Inc., where he was responsible for providing legal advice to all of the company's business units and corporate operations. Previously, he served as lead counsel for a number of corporate divisions, including Bell Laboratories, Computer Systems, Microelectronics, and Wireless Networks. Prior to joining Lucent (then AT&T), Mr. Kestler was a partner in a Washington, D.C. law firm and a Judge Advocate in the United States Marine Corps. He was also an Adjunct Professor of Law at the Georgetown University Law Center, where he taught Trial Advocacy.
Mr. Kestler received his undergraduate degree at Columbia College, graduating cum laude in 1968 with a B.A. in Public Law and Government. He was a member of Columbia's NCAA Championship Fencing Team and a First Team All-American. He received his J.D. cum laude from the New York University School of Law in 1971, where he was a Root-Tilden Scholar and an editor of the NYU Law Review. He also attended the London School of Economics and Political Science (1966-67) and is a graduate of the Advanced Management Program at the Harvard Business School (1998). He is admitted to practice in New York, New Jersey, and Washington, D.C.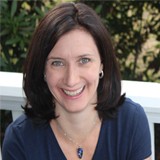 STEPHANIE BARBER 
Compliance Director
Office of University Compliance
Office of the General Counsel

E-mail: [email protected]
Tel: (917) 439-9079
Fax: (212) 854-5844
Stephanie Barber is the Director of University Compliance within Office of the General Counsel. She joined in September 2008 as the Compliance Project Manager for the Office of University Compliance. In that role, Ms. Barber helped design and implement the University's centralized Compliance Program.
She is involved in the management of the University's Compliance Hotline, among numerous other responsibilities. The Compliance Director collaborates with the University Compliance Officer on the strategy, creation and implementation of Columbia's centralized Compliance Program, including the design and development of the program, committees, website, reports, and supporting materials.
Previously, Ms. Barber was a consultant affiliated with the Huron Consulting Group, where she provided consulting services specializing in change and project management to the Office of the Executive Vice President for Research, Office of the Controller, and the Office of the General Counsel at Columbia University. Earlier, she worked for AT&T where she served as a District Manager in AT&T Learning, providing support to various global, small and mid-market sales teams. She has experience and expertise in the fields of change management, project management, organizational effectiveness, training and development, and human resources.
Ms. Barber received her undergraduate degree from SUNY Geneseo, graduating cum laude in 1996 with a B.A. in Psychology and Sociology. She received her M.B.A in Human Resource Management and M.A. in Industrial Psychology in May 2000. In August 2014, she received certification as a Certified Compliance Ethics Professional (CCEP).